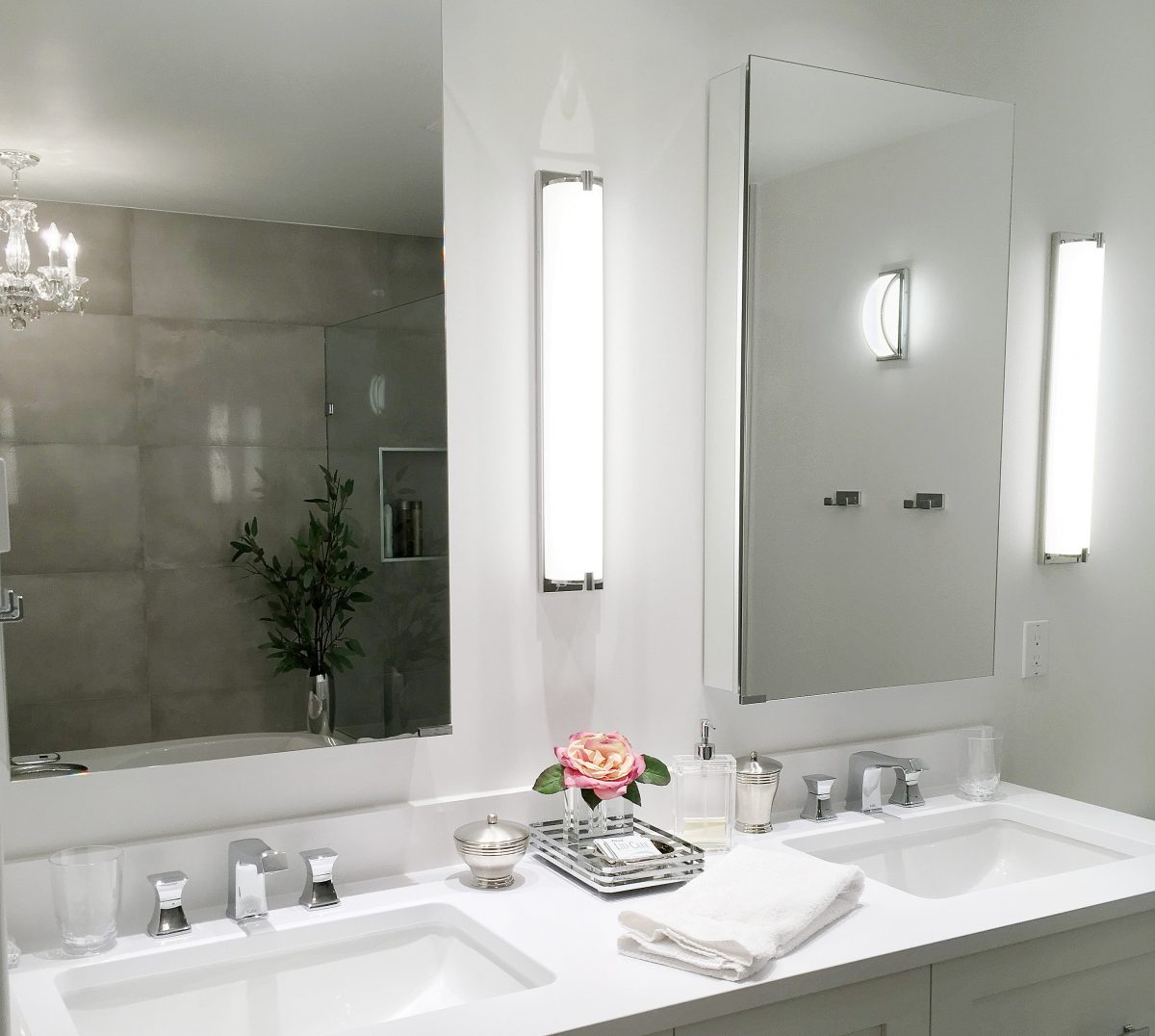 (ALA Lighting Specialist Anne Finn)
BATHROOM
For vanity mirrors, place wall sconces or pendants 28-40 inches apart and 66 inches from the ground,
which will provide even illumination to the face and eliminate unflattering shadows.
For horizontal vanity lighting, ensure the fixture is at least 24 inches wide or long enough to light both
sides of the face. The fixture can be placed 75-80 inches above the floor to provide even illumination.
For bathrooms that are larger than 100 square feet, use damp rated close to ceiling fixtures in addition
to wall sconces or pendants.
For an additional layer of lighting, shower lighting can also be used to enhance the experience and
ambience in a bathroom, but keep in mind local jurisdictions and requirements.