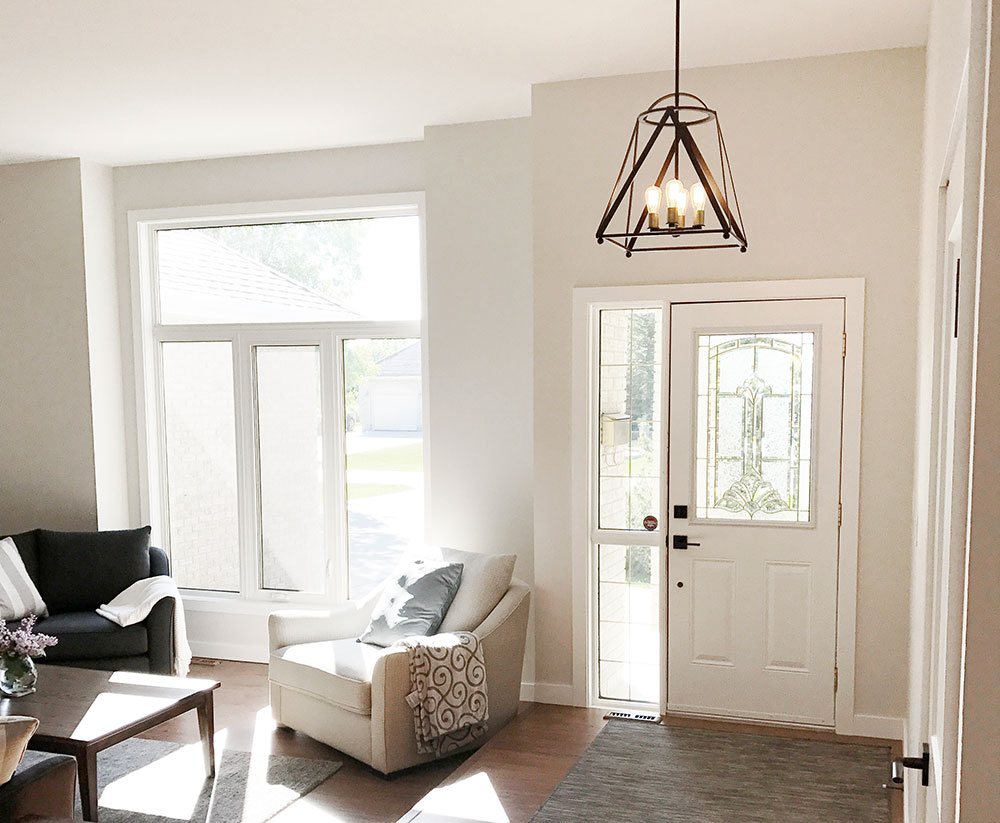 (ALA Lighting Specialist Rachel-Anne Murray)
FOYER
Use wall sconces placed 6-8 feet apart, and 5.5 feet above the floor for long hallways.
For ceiling-mounted fixtures, provide 8-10 feet of space, and provide 7 feet of floor to ceiling clearance
space.
In a two level foyer with a large window, centre the fixture so that it can be seen from the outside. In a
low ceiling foyer, flush-mounts or semi-flush mounts can be used.