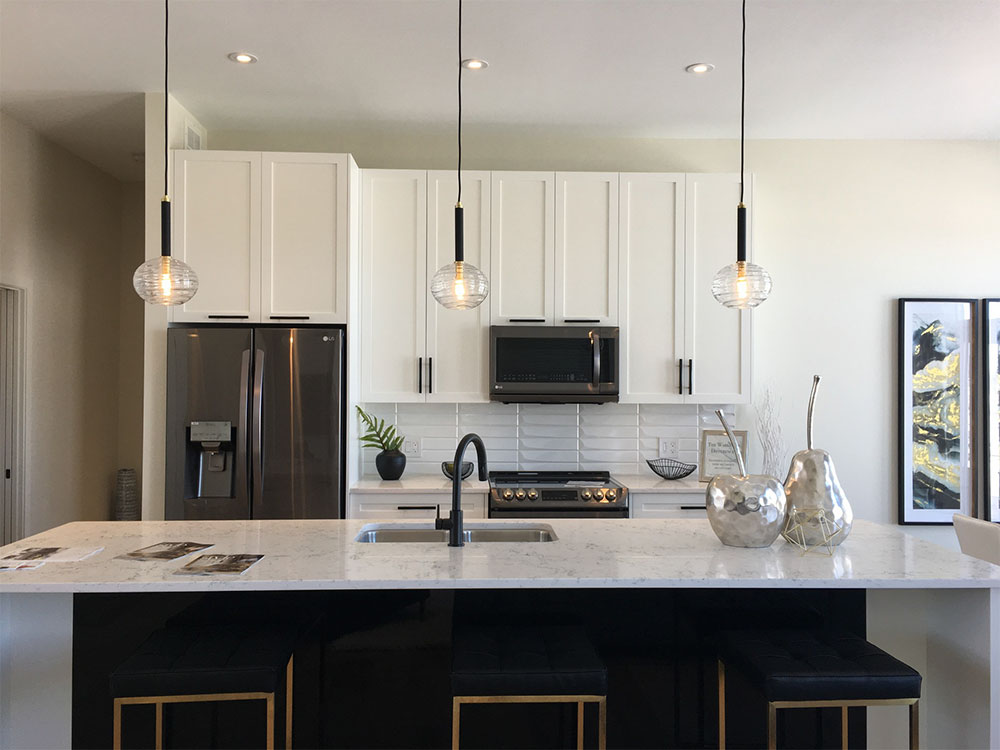 Builder: Warkentin Custom Homes | ALA Lighting Specialist Sherrie Salnikowski
KITCHEN
When selecting lighting for your kitchen, consider the activities that will take place in the space.
Track or recessed lighting can be used to offer task lighting, which can be used above a sink or over top
a kitchen island as additional light sources.
Under cabinet lighting can also be used to provide light for counter tops, ideal for meal preparation.
Low voltage lights and soffits can also be used to accentuate cabinets or unique architecture features.
They also create an elevated ambience to a space.
If you decide to hang light fixtures above a dining table, provide at least 30 inches of space above the
kitchen island surface so that it does not become an obstruction in conversations and will also help
prevent glare.