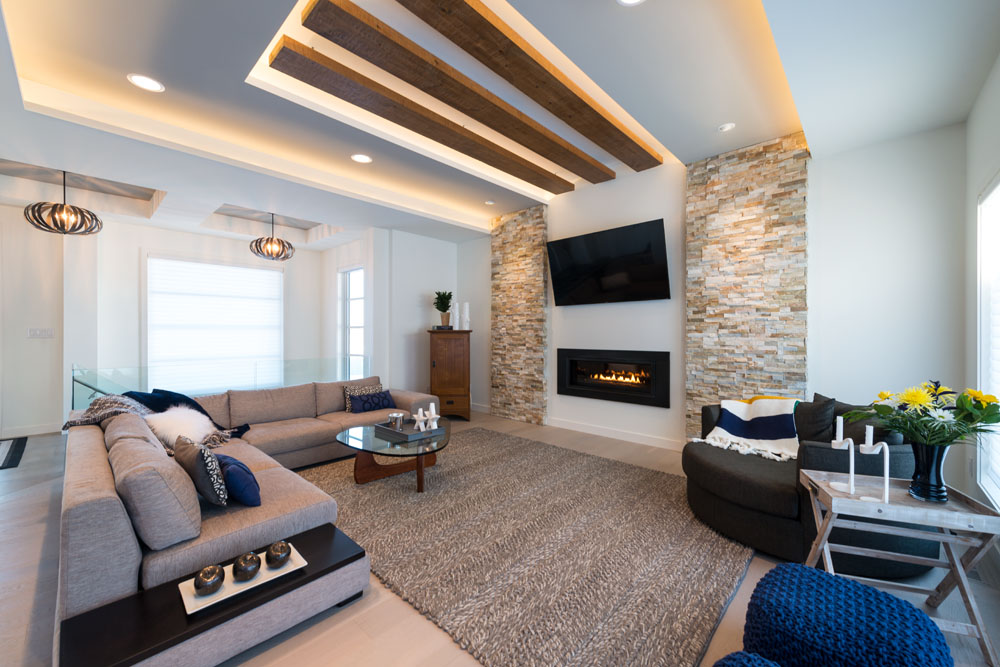 Builder: Paradigm Home | ALA Lighting Specialist Heather Reinsch
LIVING ROOM
When selecting lighting for your living room, consider the activities that will take place in that space.
If you require more lighting for the living room, consider adding task or accent lighting. Reading lamps
and floor lamps provide lighting that make it easier to perform a task such as reading or knitting. Be
sure the bottom of the shade is at eye level when you are seated to avoid glare.
Use track, recessed, or tape lighting to provide accent lighting which will help accentuate unique
features such as textured walls or decorative art.
If you select a ceiling fan for your space, provide at least 18-24 inches of clearance on all sides, and at
least 7 feet of space between the bottom of the blade and the floor.