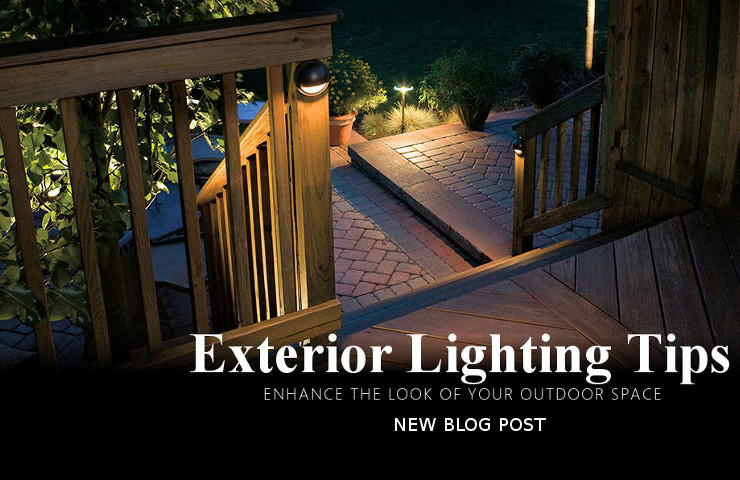 The season of summer has arrived which means more opportunities to be outdoors. We have a few tips to help you get your outdoor space ready for the long weekends and amazing weather ahead.
Why is Outdoor Lighting important?
Primarily, outdoor lighting is important because it provides safety and security for homeowners and guests. Exterior lighting safeguard homeowners from potential accidents and discourages trespassers. However, exterior lighting also allows homeowners to enjoy their outdoor space beyond day time, and also helps enhance the aesthetic appeal of a home.
Things to Keep in mind
With exterior lighting be mindful of light pollution that can potentially harm the environment or create energy waste, such as using an excessive amount of lighting. When an excessive amount of light is used it prevents specific features-rather any feature-from standing out, also contributing to a higher electrical bill. To avoid unnecessary wastage, consider the activities that take place in your outdoor space, and certain features that you would want to highlight. Also keep in mind individual needs that might influence the importance of certain exterior lighting options over others.
What to light?
Depending on personal preference and the features you want to address, exterior lighting may vary in application from person to person. Here are a few areas you can consider:
THE ENTRY
One of the first aspect to consider is lighting the front entry since it is mandatory to have lighting at the entrance and exit of a residential home. In addition, they provide safety for the homeowners, as they can easily identify trespassers or unexpected guests.
THE STEPS & PATHWAY
Another aspect to consider are the steps and pathway. Lighting the surface of each step is especially helpful for those with older eyes. Providing step lighting and/or path lighting enhances visibility which reduces the occurrence of accidents.
THE ENTERTAINMENT AREA
The Patio or deck area is also a great space to consider lighting. This area is often a social area, which requires adequate lighting to ensure the comfort of guests and to ensure that the space is enjoyed beyond day time.
Like the interior of a home, layered lighting often creates a complete and robust look. Other exterior lighting techniques can be used to create a dramatic statement such as creating shadow effects or used to highlight unique features such as garden beds, statues, textured walls, pools, and courts.
Contact or visit our showroom to learn more about exterior lighting, our Lighting Specialist have the expertise to help transform the exterior of your home.