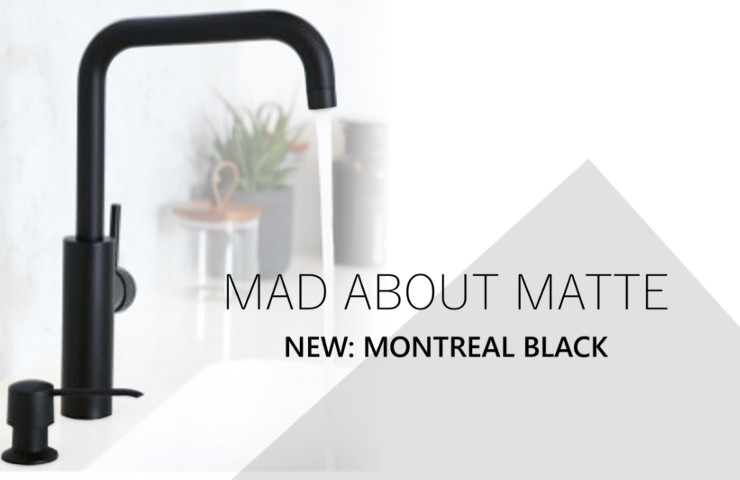 Mad About Matte | Introducing New Custom Matte Black Finish
Unconventional, audacious, and exhilarating are just a few words to describe the city in which Aquabrass calls home. Aquabrass has been immersed in the bath and kitchen industry for over 30 years, offering hand-crafted and state-of-the-art finishes to suit various taste. The company prides itself for their environmental ethics; conscientious of the carbon footprint at every stage of production. The company evaluates the levels of waste treatment to lacquering, ensuring they meet North American Environmental Standards. In addition, the various finishes are carefully handcrafted and tested in their plating facility.
To celebrate Montreal's 375th anniversary, and to pay homage to where their headquarter resides, Aquabrass has introduced a new custom finish named Montreal Black. This matte black finish can be applied to any custom Aquabrass product.

The matte black finish offers a bold and elegant statement, while providing superior performance. Montreal Black is designed with enhanced resistance and durability which results to no peeling, less fingerprints, and less water spots.
Contact or visit our showroom to learn more about the new Montreal Black finish by Aquabrass. Our Specialist are always happy to help!