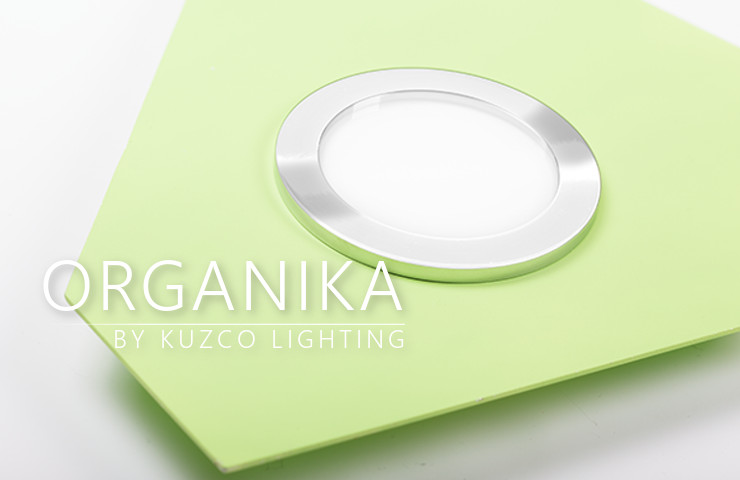 New Custom Flushmount in Pantone Finishes
Kuzco has launched some of their new products, including the Organika that integrates LED technology with custom design. The Organika has an irregular polygon shape with a central light source. The trim for the central light source is available in a white or chrome finish. In addition, the Organika can also be custom painted into any Pantone colour.
**Note: Not all known Pantone colours are available as applied paint finishes**

With the Organika, you can expect a colour temperature of 3000K which is a pleasant soft white (or neutral) output that appears less yellow and more bluish-white. The luminaire also has a CRI over 90, ensuring accurate rendering of colour. In addition, the Organika is also dimmable which offers versatility in ambience and mood.
The Organika can also be arranged in a row to create interesting designs and patterns on walls or ceilings for a more customized look.
What are your thoughts on the Organika by Kuzco?
For more information, contact or visit our showroom, our Lighting Specialist are always happy to help!