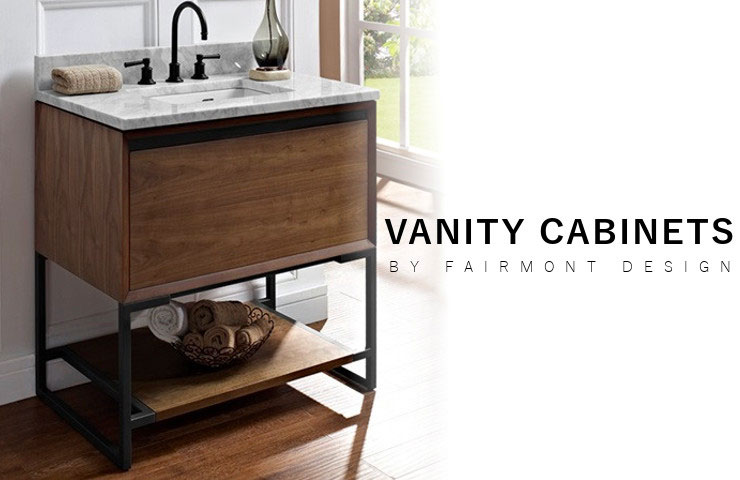 New Stylish Plumbing Cabinets
We have four new additions to our showroom that are sure to bring a relaxed, stylish and functional touch to a powder room, bathroom, or ensuite.
Fairmont design has been in the industry for 29 years, creating stylish furniture that suite an array of styles. Fairmont Design is a member of the Sustainable Furnishings Council, which means they are dedicated to eco-friendly business practices, and emphasize on sustainability.
We are excited to introduce four plumbing cabinets designed by Fairmont Design to our showroom.
Acacia
The Acacia has a minimalist linear design and is built with acacia wood that naturally sparks interest with it's interesting grain detail. The cabinet offers three storage compartments, and has a wrap-around design to easily access the interiors of the cabinet. The wrap-around design also eliminates the need for hardware, keeping a clean and unobstructed design.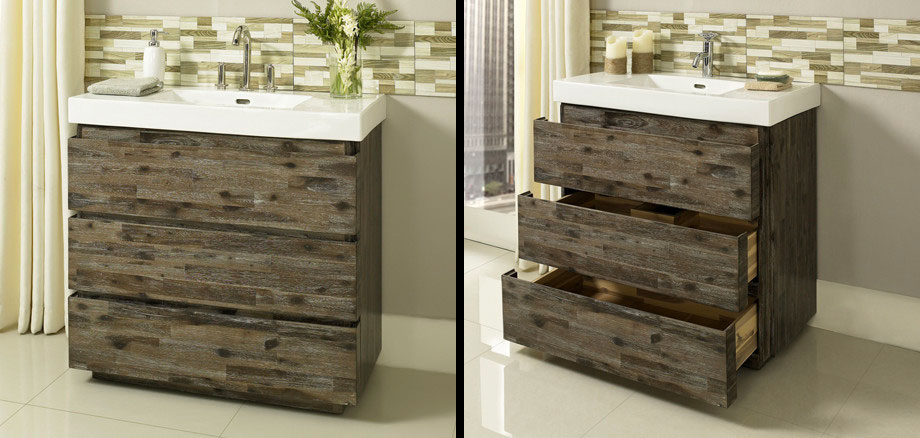 River View

The River View cabinet is in a toasted almond finish and has dark hardware to contrast the lighter wood grain finish. This particular vanity has an open design shelving unit on the bottom, ideal for storing additional linens and towels for a spa look.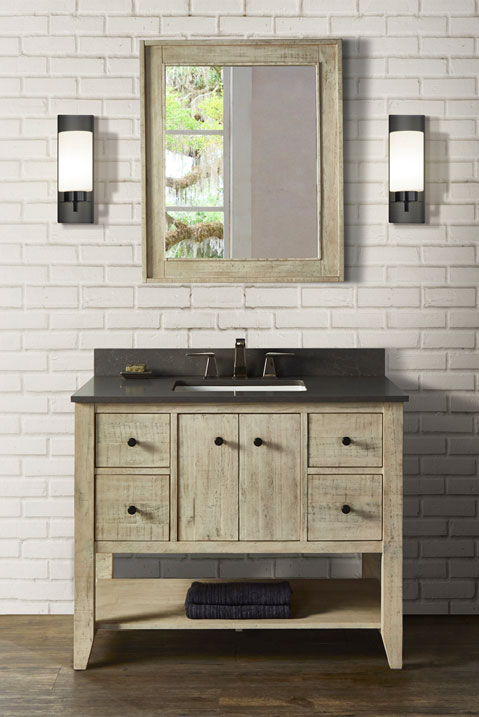 Vanity

The m4 Vanity has a sleek contemporary design, finished in hackberry and walnut veneer with powder coated gunmetal gray trim accents. The cabinet drawer glides open with a push, revealing a multi-layer organization unit. The m4 vanity also has a lower open shelving design for additional storage space.

Studio One

The Studio One offers another stylish but classic look. The Glossy White finish brightens up a space and the linear polished chrome hardware adds a sleek and contemporary touch. Inside the cabinet doors is a shelving unit and a concealed drawer, ideal for storing grooming devices, and other toiletries. The Studio One also has a lower shelving unit for additional storage space.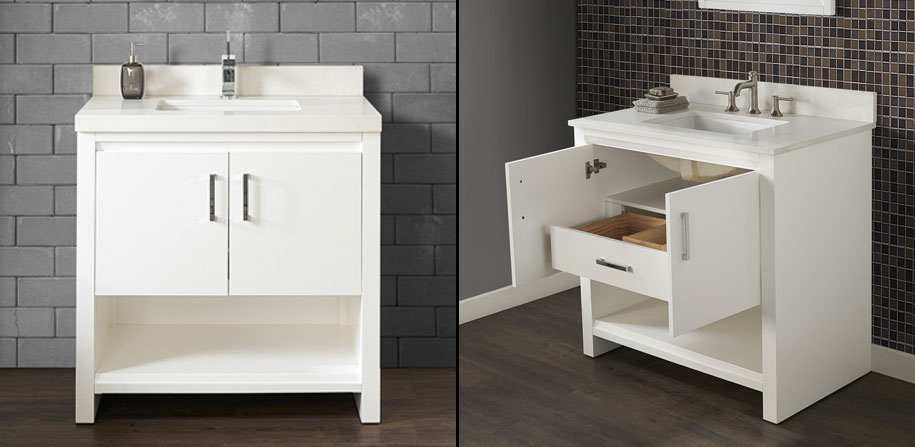 For more information on the new plumbing cabinets, contact or visit our showroom. Our Specialist are always happy to help you!