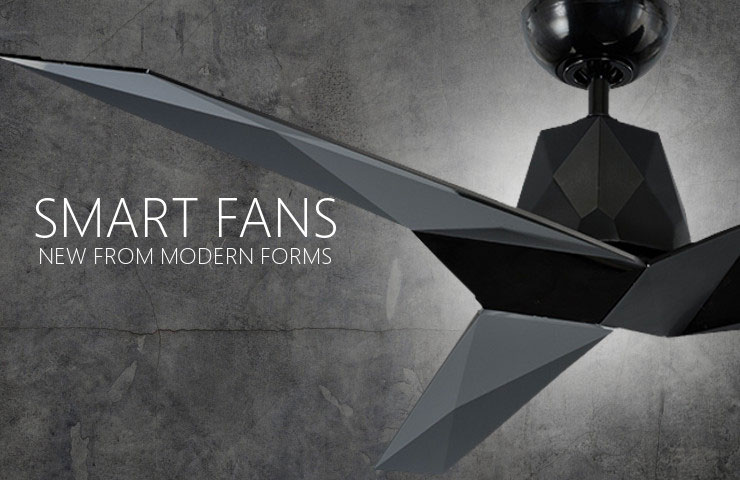 MODERN FORMS – Smart Fans Reshaping the Modern World
Technology is rapidly changing, and with the growing popularity of Siri, Alexa, and Cortana comes highly innovative products that reshape how we live our day to day life.
During Market, Modern Forms unveiled their new line of Smart Fans, equipped with their signature aesthetically evoking designs, and superior quality.
What Makes a fan SMART?
The fans designed by Modern Forms are made to correspond with existing smart home devices such as Google Assistant, Amazon Echo, and Nest & Ecobee. You are able to schedule usage, and control the speed and illumination of the fans from your smartphone device, or by voice command. In addition, Modern Forms has developed an app that makes controlling your smart fan so much easier. With the Modern Forms app, you can control your smart fan features whether you are in the room, or miles away.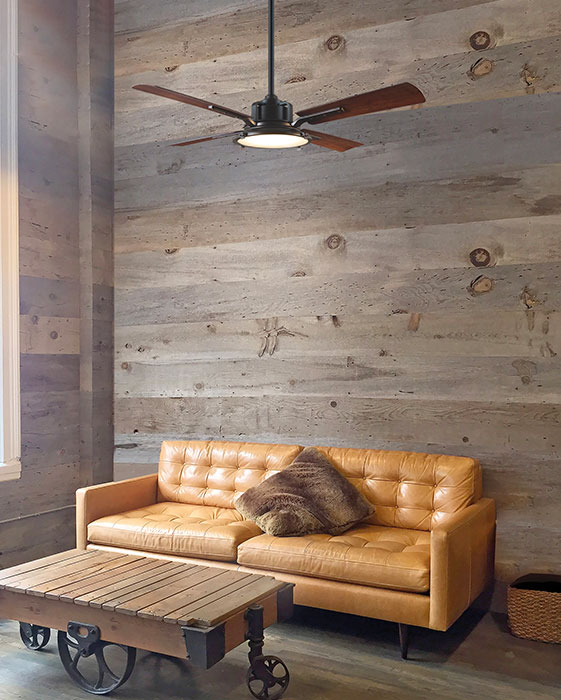 Design Features?
The Fans are made with durable Aluminum hardware, ABS blades, and integrated LED luminaires, assuring the longevity of the product. The fans also have a lumen output range from 1110lm to 2041lm depending on the chosen fan style. In addition, the fans are made with a DC motor, known to have minimal sound with high energy savings.
The smart fans are also wet-rated, allowing them to be installed in both indoor and outdoor settings, such as patios, or gazebos for a cohesive look throughout the home. For larger spaces that require multiple fans, the smart fans by Modern Forms can work in a singular circuit without losing synchronization.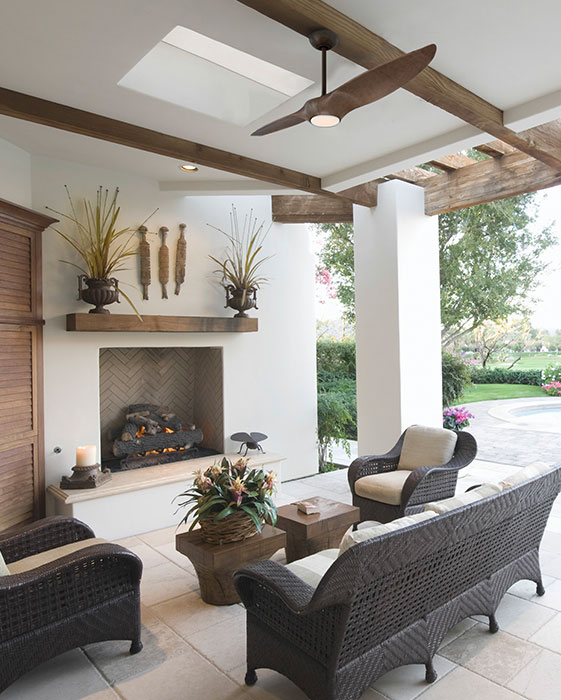 Benefits of a Smart fan?
One of the major benefits of using a fan is the potential savings it can provide a household. Though the amount of savings also depends on other factors such as the adjustment of the thermostat and usage, you can still potentially save 30-40% using a fan year-round as they help recirculate warm and cool air within a space.
With Smart Fans, they not only provide convenience, but can also contribute to the potential savings by being able to control when the fan is turned on and off through a smartphone device, reducing unnecessary usage.
In addition, the smart fans are also designed with DC Motors. DC motors are described as being more energy efficient, as they use less power to move air around the room.
Aside from the potential savings a smart fan also give you a sense of full control over your lighting. Regardless of whether you are at home, at work, or on vacation, being able to control your lighting system through the convenience of your smartphone device can become advantageous when you have forgotten to turn off the fan before heading out the door, or when you want to ensure your home does not look vacant, deterring intruders from breaking in.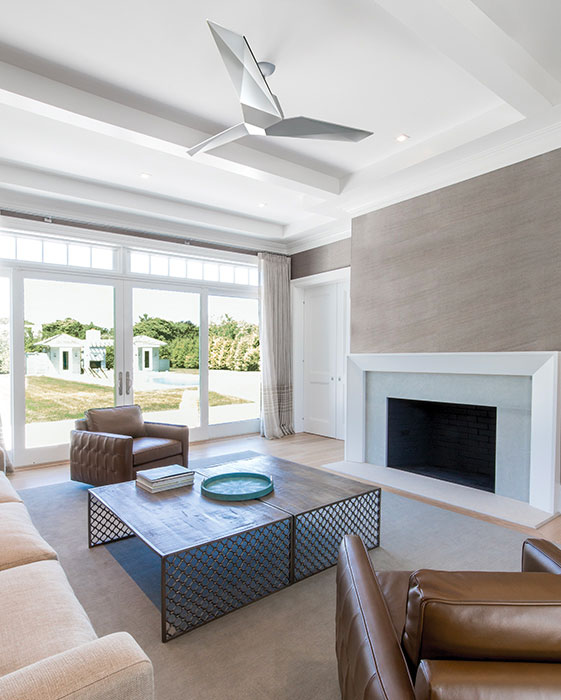 Each year more and more innovative designs are being introduced that incorporate modern technology. It comes to no surprise that the whole home automation will soon become the norm. How do you feel about technology enriched homes or the new Modern Forms Smart Fans? We would love to know!
For more information on the Modern Forms Smart Fans, contact or visit our showroom, our Specialist are always happy to help.