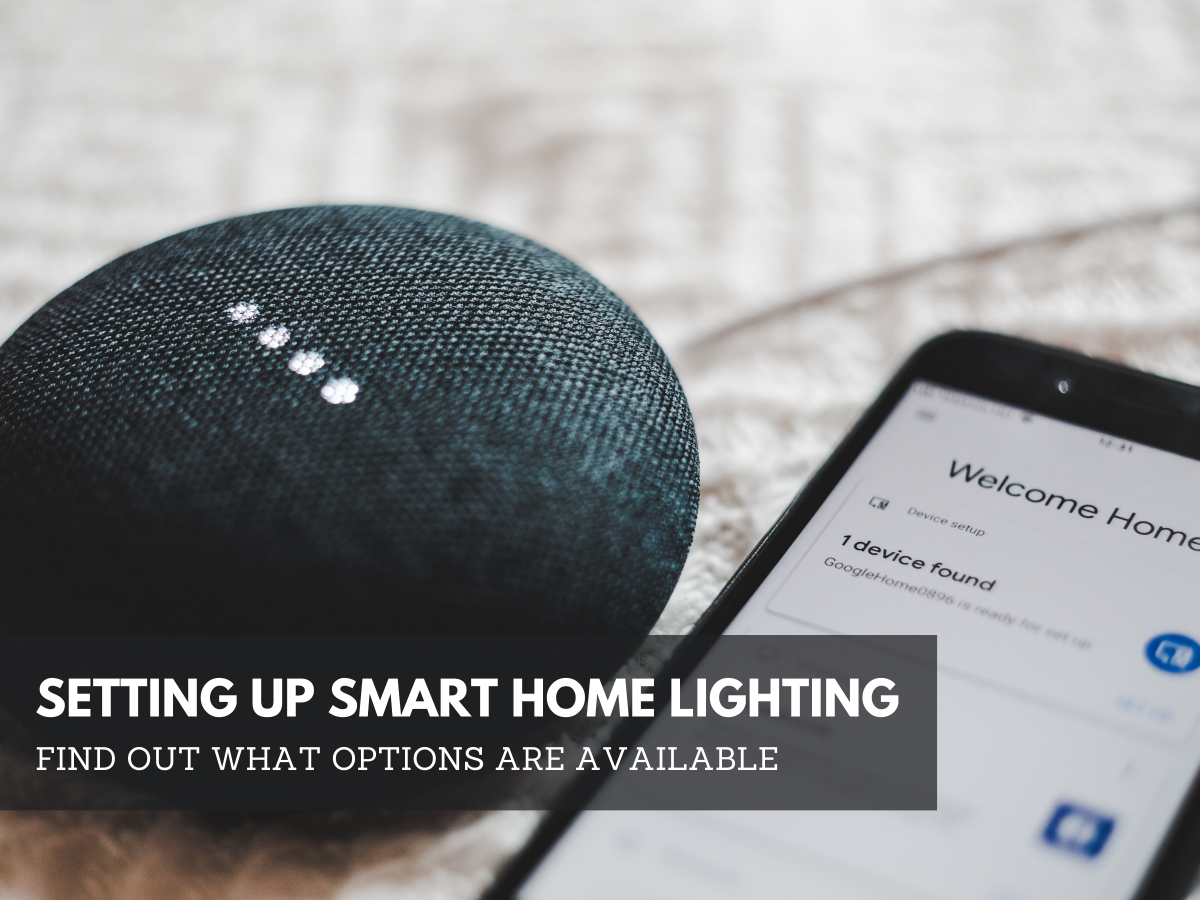 Setting Up Smart Home Lighting
We are seeing more and more households integrate home automation in some way, that it is estimated 46.9% of Canadian households will have some form of home automation by the year of 2025 (Statista, 2020).
A common recommendation is to switch out regular bulbs to smart bulbs as it is fairly easy to set up.
Read below to see what might work best for you:
HOW DOES SMART LIGHTING WORK
Smart lighting is basically lighting that is controlled through wireless transmission such as Wi-Fi, Bluetooth, or other networks. These wireless communication systems help create a connection between your remote control/app and the bulb/fixture.
HOW TO GET STARTED
There are various smart bulbs available in the market, so be sure to read the product specifications to evaluate whether it will be the right type for your needs. For instance, some bulbs might just need Wi-Fi, while others might require you to purchase additional devices such as a hub, that help improve the performance of the bulb.
HOW TO PROPERLY INSTALL/ USE
Once you have decided on your bulb, the installation is a breeze. Make sure the switch is turned off, remove the old bulb from the socket, and then replace it with the new smart bulb.
You will then have to download an app to connect the smart bulb to your device. Remember to turn the switch back on so that you can control the output on your device.
WHAT TO KEEP IN MIND
With a smart bulb, it is advised to keep the switch turned on, and only use your device to control the bulbs output. This is recommended because the bulb cannot be controlled if the switch is turned off, and also reduces the lifespan of the bulb if the switch is continuously used to turn the lights on and off.
OTHER CONSIDERATIONS
Aside from smart bubs, there are also smart switches, smart plugs, and smart lighting fixtures readily available in the market.
EXAMPLES:
SMART SWITCHES – Caseta by Lutron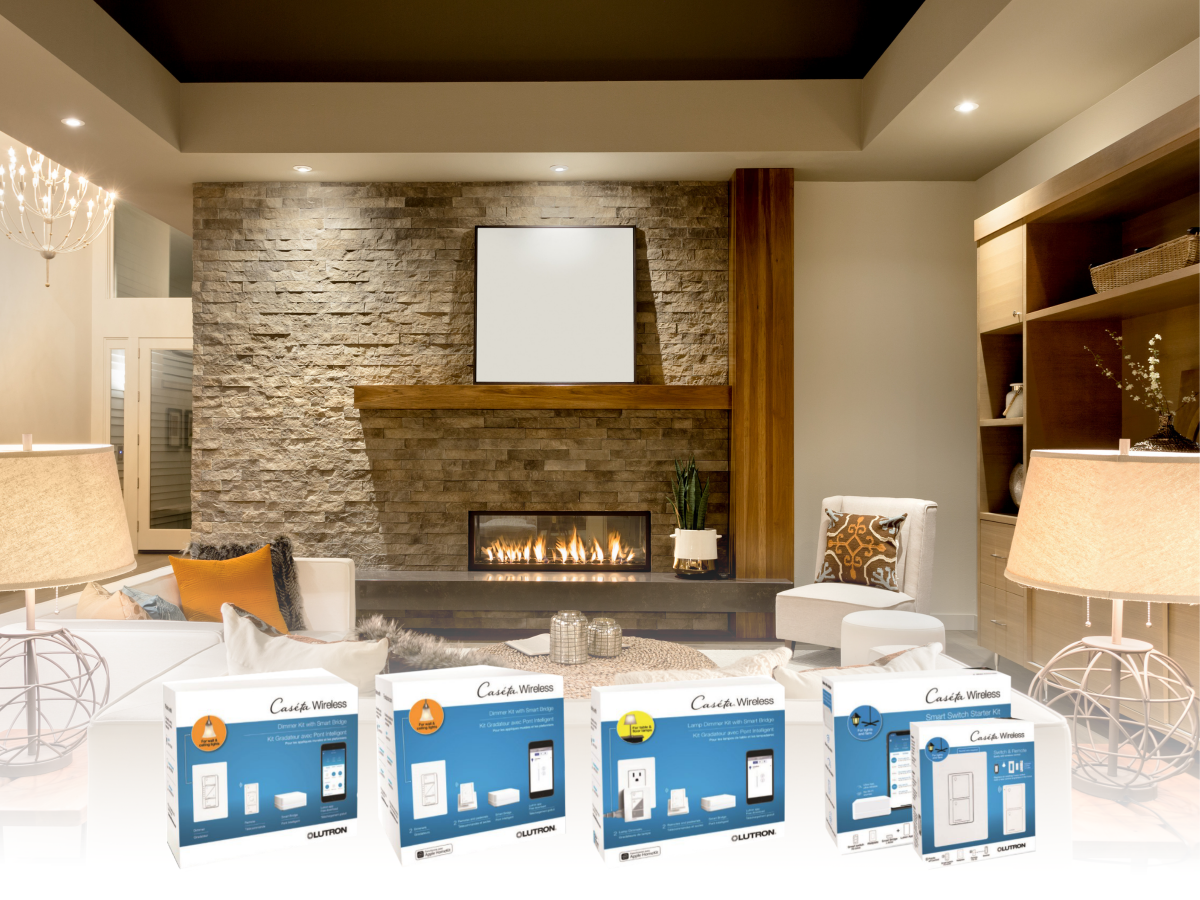 A smart switch may be a more cost effective option if a switch controls multiple fixtures (or bulbs), since it will be able to control all the existing bulbs used in the fixtures instead of having to replace all the bulbs.
It is also important to note that selecting a smart switch will involve installation, which will require a little more research and effort. It is always advised to seek for professional help if you are not comfortable with handling electrical wiring.
Caseta is a really great product to get started in your journey to having a smarter home.
What it allows you to do:
Schedule when lighting is turned on or off using a timer or sunset tracking which adjust the lighting depending on the availability of natural lighting.

Schedule when lighting is turned on even when you are away from home to give the illusion of an occupied home.

Create setting to switch out the mood of a space; adjust brightness when entertaining for game night, or dim the lights for a family movie night.

Compatible with Alexa, Google Assistant, SmartThings, Apple Home Kit, etc.
SMART FIXTURES – Smart Home Platform for Smart Home Fixtures by Dals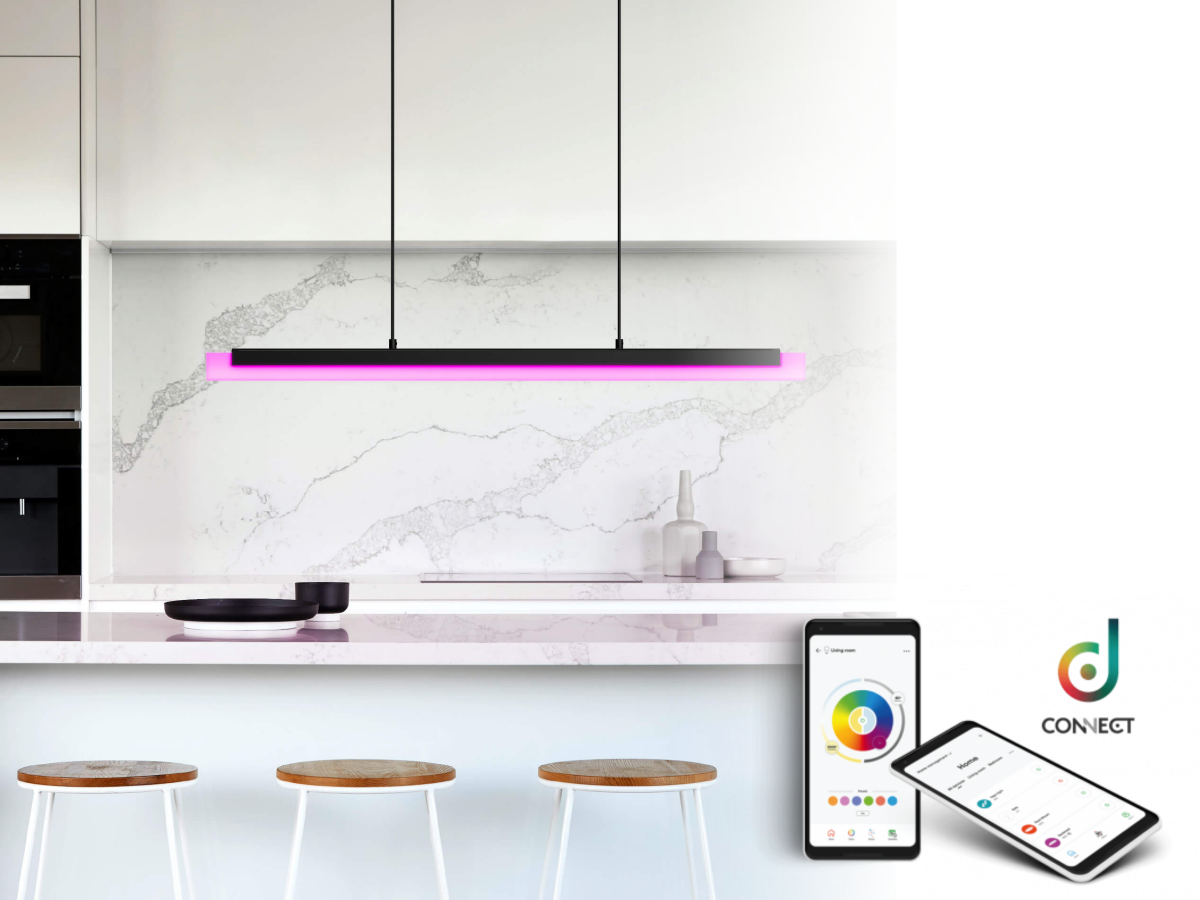 DALS lighting has introduced their Connect Smart home platform that allows you to control different types of products from their line. Their Smart Home line includes a variety of different light fixtures that can be easily controlled through their Dals Connect app. This app can be downloaded from the Apple App store or Google Play store.
Once the app is downloaded, follow the steps for setting up an account. You can then search the app for your Dals Smart Home products. Once they are added, be sure your Wi-Fi or your Bluetooth is enabled.
What it allows you to do:
Control colour output (2700K-6500K) and dimming control to set the mood of a space.

Schedule usage

Compatible with Google Assistant and Amazon Alexa
These are just some examples of Smart Home products, feel free to contact us or visit our showroom for more information and product options. Our Lighting Specialist are always happy to help!
Reference List:
Smart Home- Canada: Statista Market Forecast. Statista. Retrieved October 14, 2020, from https://www.statista.com/outlook/279/108/smart-home/canada