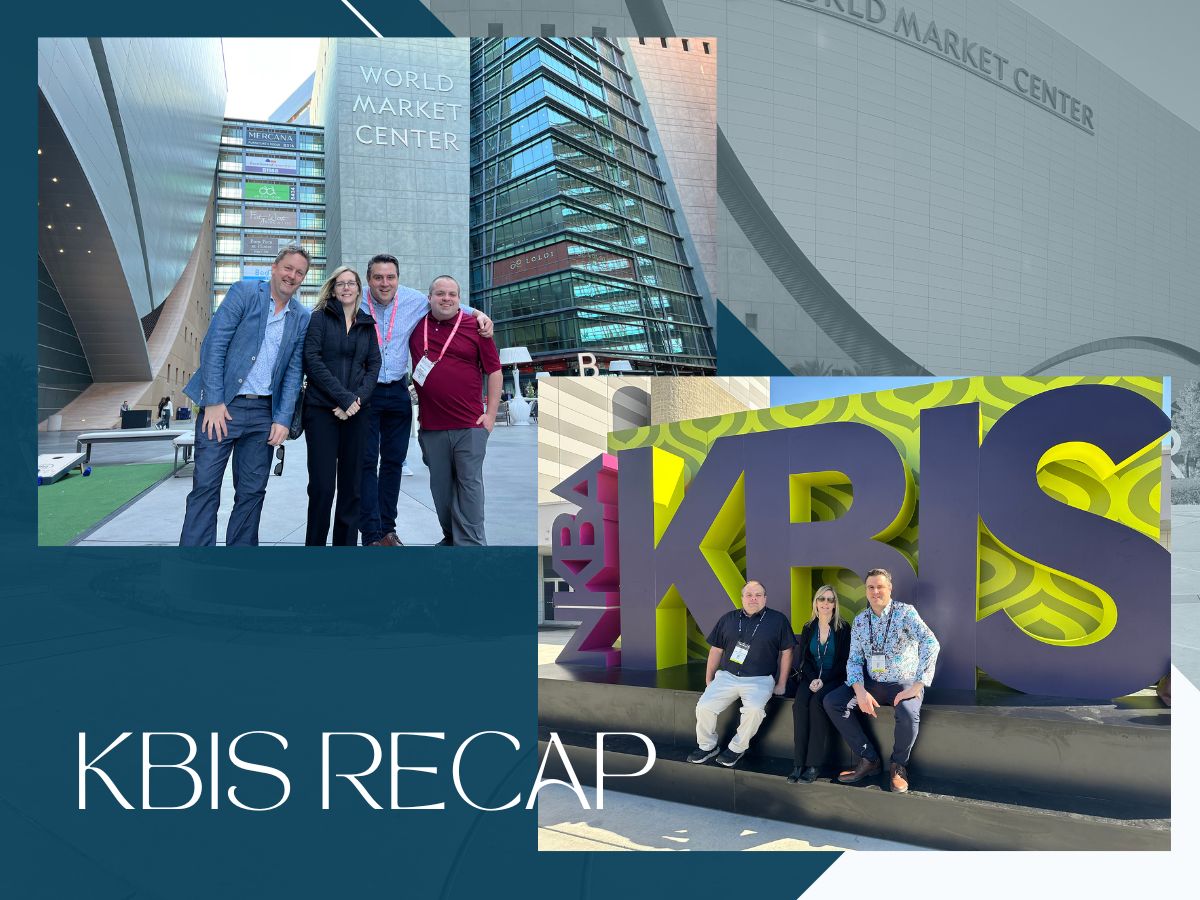 2023 Kitchen & Bath Trends | KBIS Recap
2023 Kitchen and Bath Trends – KBIS Las Vegas
We recently attended the Kitchen And Bath Industry Show (KBIS) in Las Vegas to check out the latest kitchen and plumbing designs.
Here are top 3 designs that stood out to us:
Vibrant Colours
Vibrant colours were a prominent feature in various showrooms, such as pastel green, blue, and pink. In fact, there was a wide array of finishes at the Victoria+Albert showroom. To help compliment the decor of any bathroom, Victoria+Albert uses RAL colours to match a variety of paint colours. The finishes can also be matte or glossy for added customization.

Victoria+Albert – Tub With Green Finish

Victoria+Albert – Basins With Colourful Finishes

Farmhouse Aesthetic
The farmhouse sink is normally found in kitchen designs offering a deep basin for a large work space, and a relaxed aesthetic. However, a farmhouse sink can also be useful in other spaces, such as a bathroom. We were particularly impressed with the Napa vanity from Fairmont Design which is designed with acacia wood and features a farmhouse sink.

Napa 48″ Vanity – Fairmont Design

Precious Metals

Native Trails

introduced their Precious Metals Collection in celebration of their 25th anniversary. The collection features genuine silver, platinum and 24k gold glazed finishes. Each sink is designed by Italian Artisans using fireclay, and finished with the precious metal glaze. You can check out the 24k gold glazed basin displayed in our showroom over the Topanga vanity. This duo has become quite popular in our showroom and is great for those that appreciate craftsmanship.

Native Trails – Precious Metals Collection

We had a great time at KBIS Las Vegas, and excited to finalize our plumbing selections for our showroom. Feel free to contact us for any inquiries you might have about the products mentioned. Our team is always happy to help!