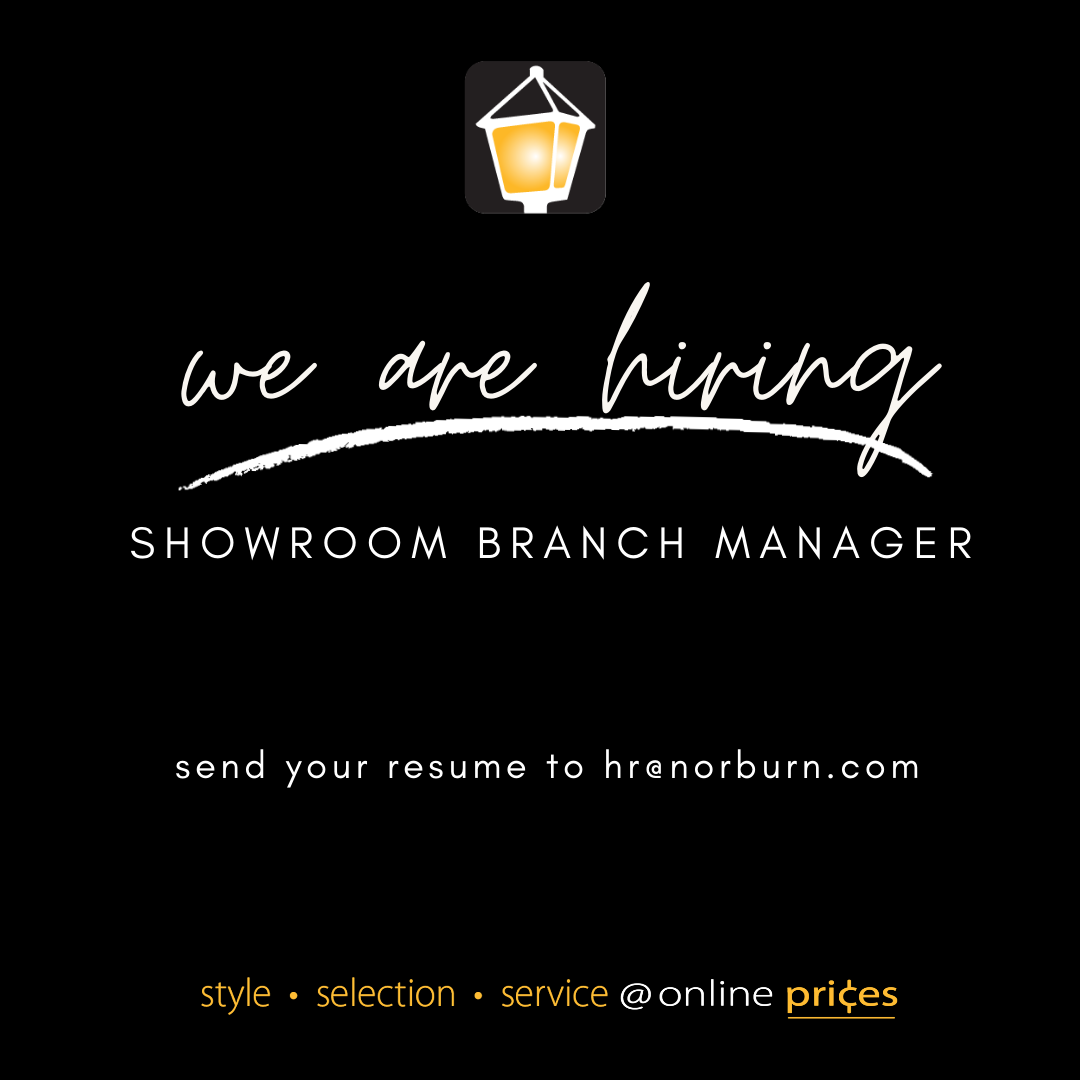 We Are Hiring – Showroom Branch Manager
Norburn Lighting and Bath Centre is a family-owned company known for having a friendly and customer service oriented culture. Our employees experience the excitement and satisfaction that comes from working for a successful company where every employee makes a difference.
Our branch is searching for an experienced and motivated manager with a commitment to customer service. Reporting to the General Manager, Head Office, Winnipeg, MB,
the successful candidate will assume the following responsibilities:
Hiring and training branch staff
Providing day-to-day leadership and direction to sales staff by communicating job expectations, appraising job results, coaching, and counseling
Developing and managing sales and operating budgets for the showroom
Scheduling employees to ensure adequate coverage
Keeping displays current; selling old displays; planning and coordinating installation of new displays
Coordinating and supervising special projects such as trade shows and home shows
Ensuring the warehouse is organized; overseeing product inventories and maintaining accurate inventory
records.
Ensuring the building is properly maintained.
Ensuring building security measures are adhered to.
Maintaining a safe and healthy work environment by enforcing safety and health policies and procedures.
Ensuring all staff follow company policies and procedures
Assisting on the showroom floor as necessary
If you possess some management experience, we are interested in talking to you about joining our team at Norburn Lighting and Bath Centre in Burnaby, BC.
We value:
Outstanding interpersonal skills
A thorough understanding of sales and showroom operations
Attention to detail
Good computer skills
Our employees enjoy excellent health and dental benefits in addition to a base plus incentive compensation plan and other company perks. We are confident that if you choose to work at Norburn Lighting and Bath Centre, you will be taking your first step towards a challenging, profitable, and satisfying career.
While we thank all candidates for their interest, only those selected for an interview will be contacted.
Please submit your resume to [email protected] before July 15, 2020.